A Peshmerga mortar team fires at Islamic State positions in support of a Kurdish assault.
Peshmerga officers play cards the night before a Kurdish assault on an Islamic State held village.
The drivers of two Peshmerga armoured vehicles kiss each other after both vehicles were hit by improvised explosive devices.
Three Arab boys are interrogated by Kurdish Peshmerga after they crossed a front line from Islamic State held territory.
An Iraqi Federal Policeman fixes an Iraqi flag to a road sign outside the town of Hammam al Alil.
An Iraqi soldier fires an RPG at Islamic State positions in Mosul.
Residents of a recently liberated Mosul neighbourhood look on as an Islamic State car bomb detonates in the near distance.
A man mourns by the body of a relative killed in fighting.
An Iraqi special forces soldier smokes a water pipe in the town of Bartella.
A Kurdish soldier watches an Islamic State held village through the scope of a German anti-tank weapon.
Umm Riyad lost her son when a mortar shell struck the roof of their house in east Mosul.
A local man collapses in the arms of a Kurdish soldier as his village is liberated from Islamic State control.
A looted tomb in a church in Bartella containing an opened coffin and an unexploded rocket.
An Iraqi soldier peers through the window of a child's bedroom during clashes with Islamic State forces in Mosul.
A horse stands by an abandoned house in a village retaken from Islamic State forces.
A child crosses rubble in Mosul near the covered corpse of an Islamic State militant.
An elderly woman waits for assistance while fleeing Mosul with her injured husband.
Civilians flee Mosul during the later stages of the battle.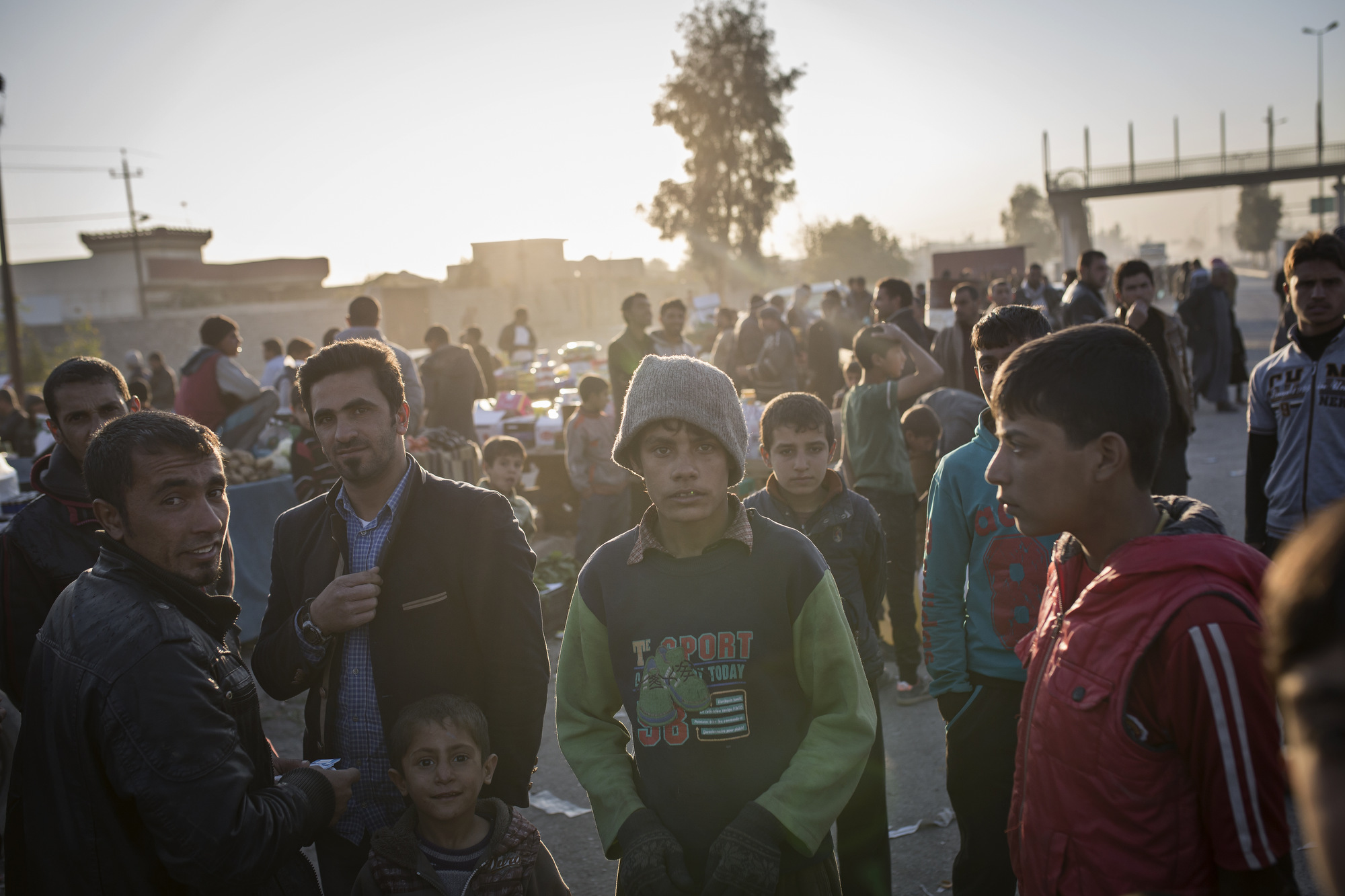 People gather in a recently liberated market in the suburbs of Mosul.
A man hangs his head in an administrative office after the liberation of East Mosul.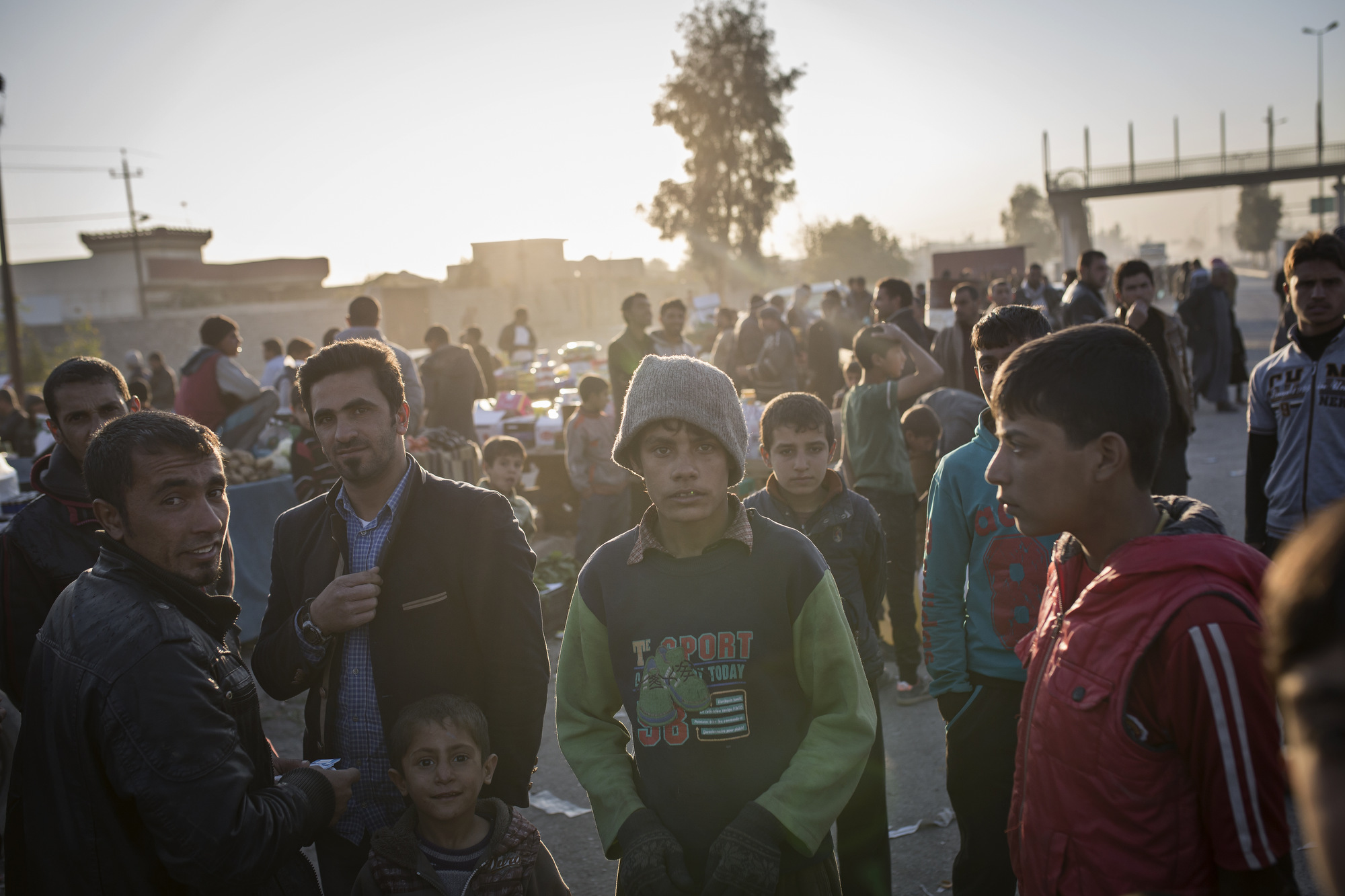 In late 2016 a coalition of Iraqi and western forces began an operation to push Islamic State militants out of the Iraqi city of Mosul. Victory was declared in July 2017.